Class Format
Classes are 1.5 hours in length for both Group and Private lessons. This includes 30-minutes of warm-up, followed by 1-hour with your selected discipline. In order to get the most out of your experience, time and investment, classes are kept small and are booked by appointment only.
Our Style
Although we offer group classes, they are structured for individual based learning. We tend to take an organic approach with each student's progression – understanding that there are endless ways to receive and apply information.
Skill Level
Our classes include beginners, intermediate and advanced level students. With a mixed level atmosphere, our students are able to encourage, inspire and root for one another.
Attire
Please consider gravity when dressing for class, and prepare to become inverted at times. For comfort and protection on the silks, especially as a beginner, form fitted clothing that covers the back of your knees, torso, and upper arms are recommended.
---
Disciplines
Aerial Silks and Acrobatics are the group classes offered weekly. If you are interested in a different apparatus or skill, we can incorporate it into the group lesson easily by swapping out a silk, or dependent on room, a private lesson can be booked.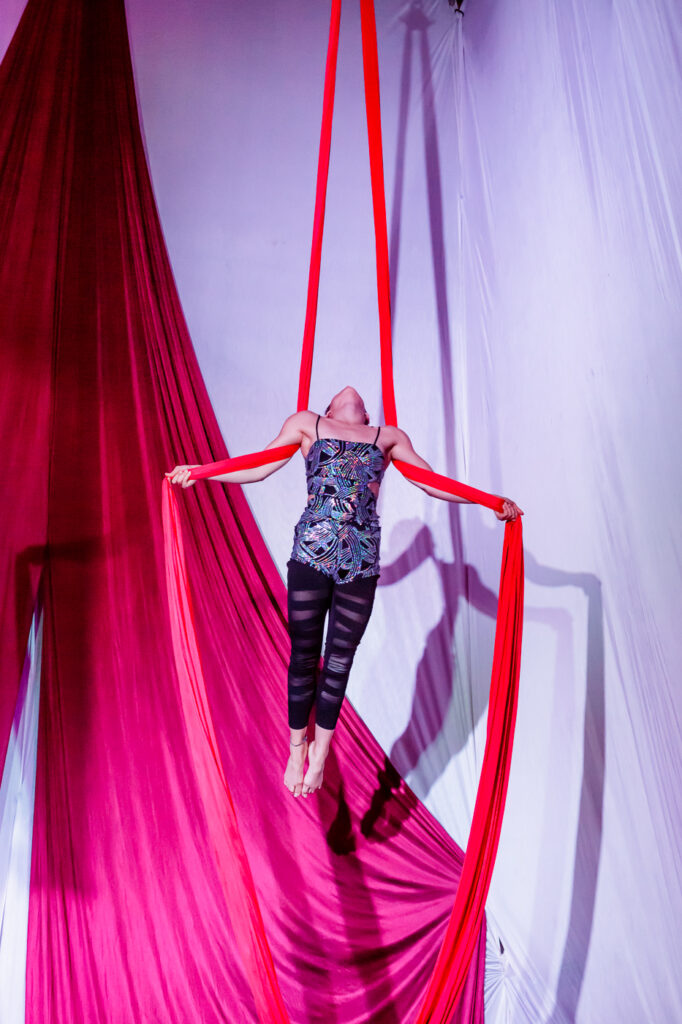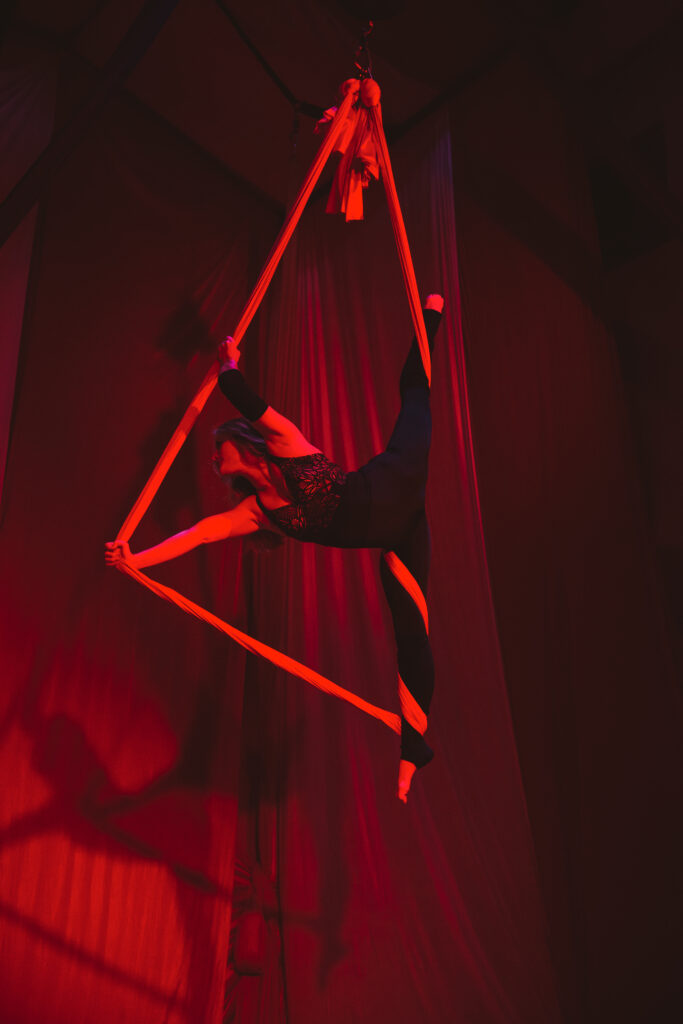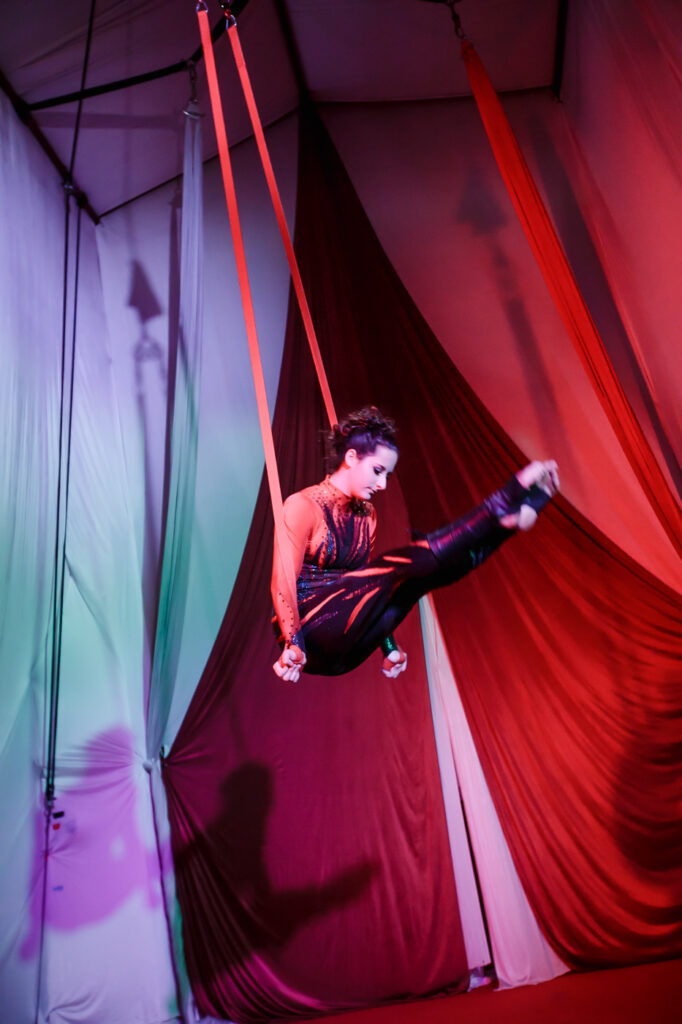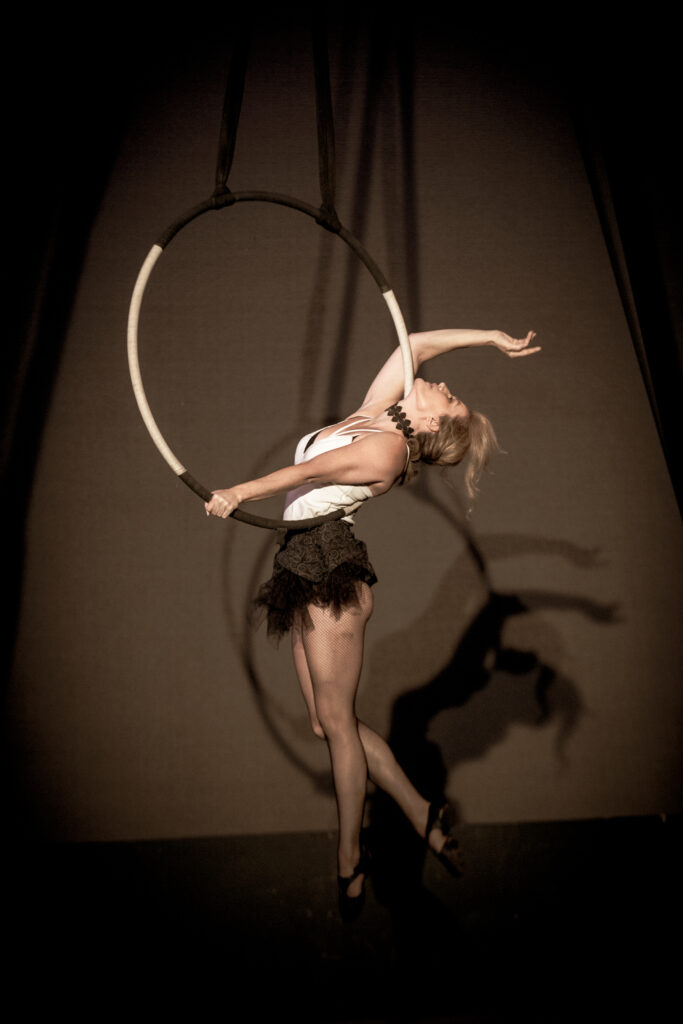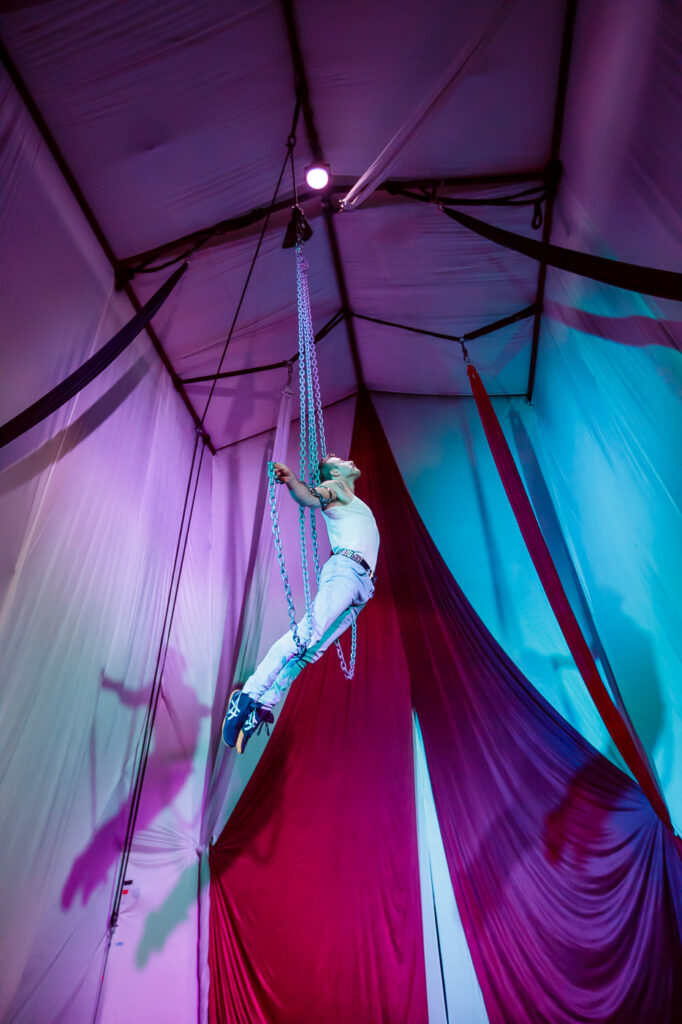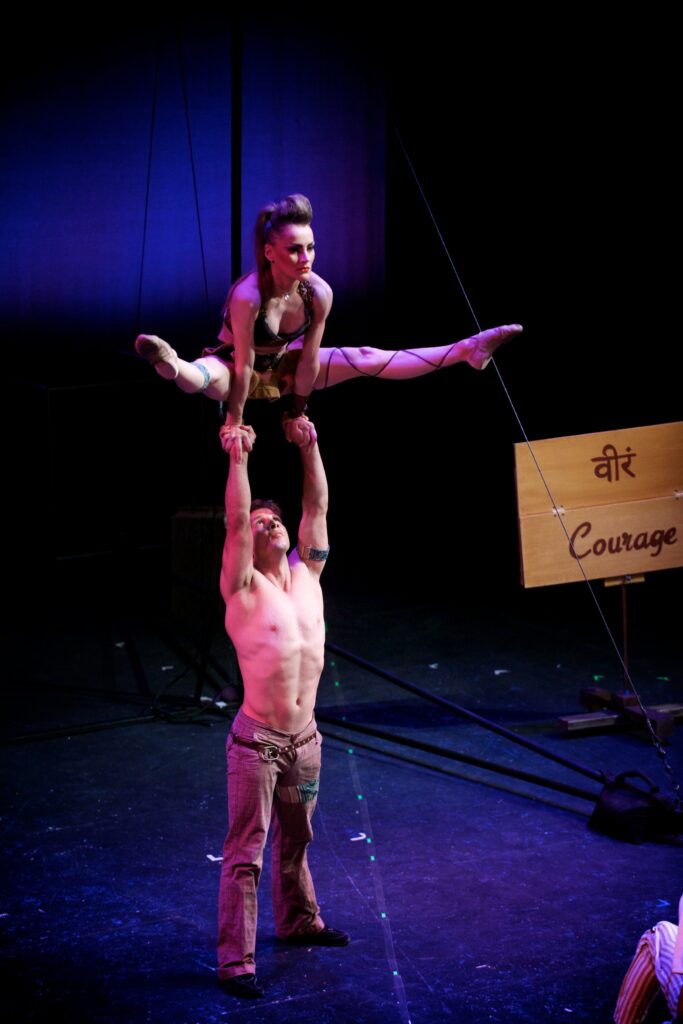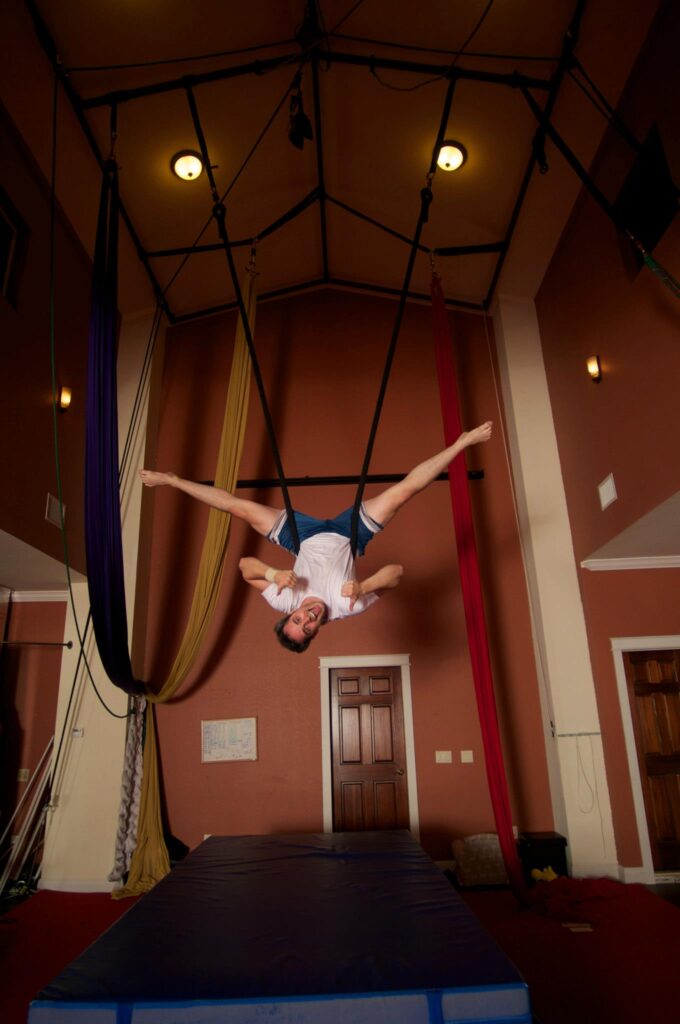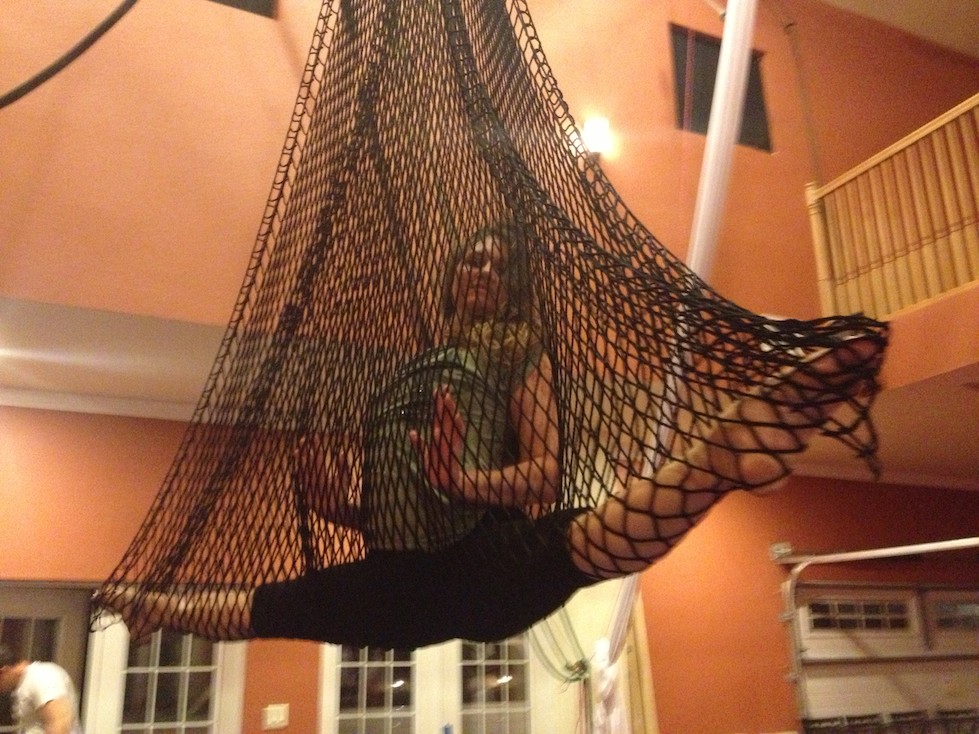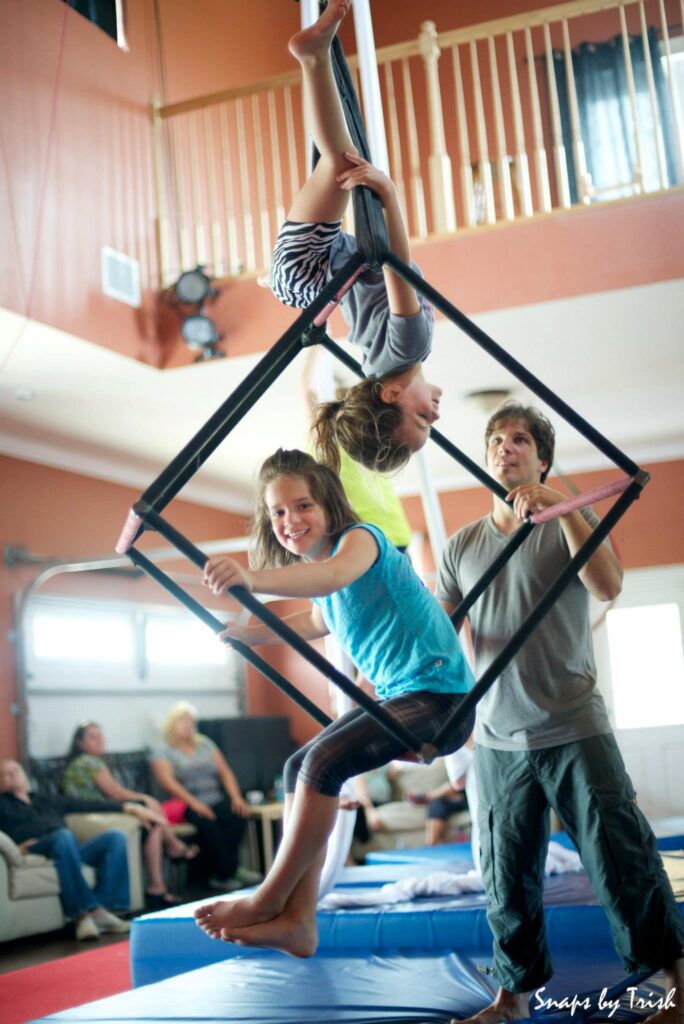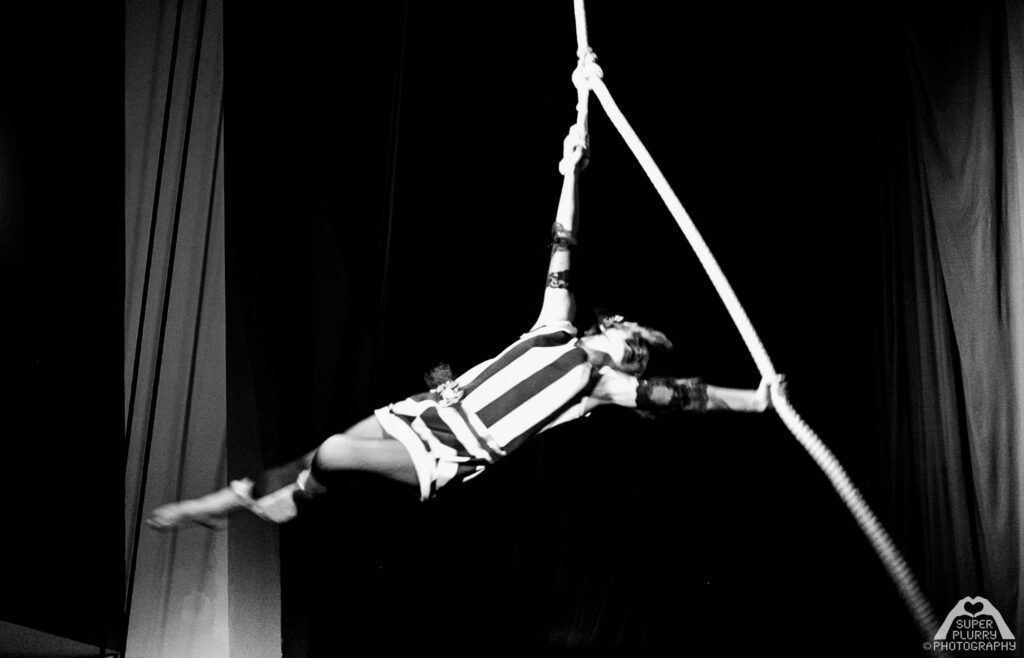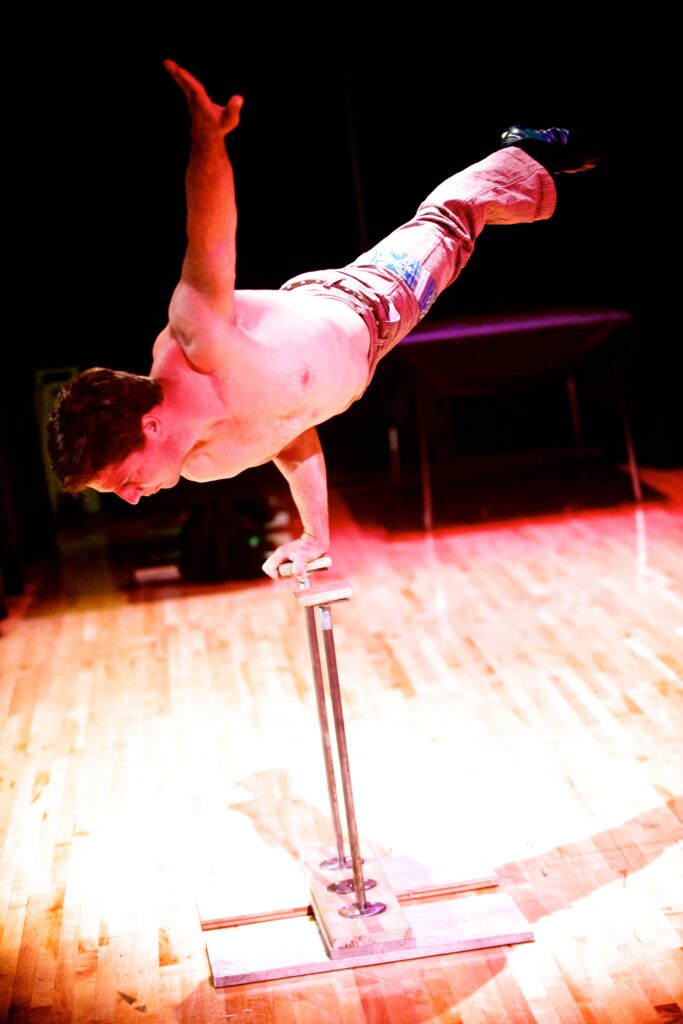 Additional Skills Offered:
Acrobatics (Tumbling)
Stilt Walking
Trampoline
Lolipop Lyra